Do you want your WordPress site to be visible on search engines? To achieve this, you take care of your texts and perhaps even seek to create backlinks. But what about technique? Indeed, if your site does not appeal to Internet users and does not allow an efficient crawl for indexing robots, then you have little chance of attracting significant organic traffic! Before you jump into endless tweaks, the first question to ask yourself is: "Is my theme good for my site's SEO?". To find out, I invite you to discover the criteria of a good SEO-friendly WordPress theme. Then, I will offer you 7 themes recognized for their good performance.
What is a good WordPress SEO theme?
Before discovering the best SEO-friendly themes list, it is important to know what a good SEO-friendly theme on WordPress is. As is often the case when talking about organic SEO, the objective is twofold: to favor the user experience (UX) and to improve the crawl of indexing robots.If you have a WordPress site and want to achieve this goal, then you must choose a theme that meets these two criteria. They will allow you to perfectly optimize your content on WordPress and improve your visibility on search engines. Here are the  4 important factors to check to choose an SEO-friendly theme.
1. Responsive design
A responsive theme adapts to the resolution of all types of screens. Whether on a computer, tablet, or laptop, the elements displayed promote reading comfort, and therefore the UX. It is also an important element in natural referencing because Google analyzes the mobile versions of websites as a priority.To find out if your WordPress site responds perfectly to this SEO factor, simply go to this Google tool: https://search.google.com/test/mobile-friendlyAlso, a  responsive theme displays correctly on all browsers. Even if you're primarily targeting Google, it's not enough to just think of Chrome. Indeed, the site must also be perfectly readable on Firefox, Safari, Edge, etc.
2. Theme Weight
For a theme to be lightweight, the code should match current best practices and be kept to a minimum. If not, your site's loading speed will be slowed down, which may bother your visitors. This factor can also slightly penalize your SEO because search robots will waste time when analyzing your website.If you don't have the deep knowledge to understand the coding of a site, you can use this online tool: https://validator.w3.org/.Also, other theme-related elements can cause your WordPress site to load slower. This is particularly the case when widgets are automatically integrated into the theme or when additional WordPress plugins are required. Note again that these elements can sometimes corrupt the HTML. To find out, just use this free extension on your browser: Web Developer ( Chrome and Firefox ).If your site is already online, you can check the speed of your site by following this link: https://pagespeed.web.dev/.
4. Product timeliness
The CMS, its plugins, and its page builders are very often updated. If your theme is not frequently updated, your site may lose functionality or its display may be altered. Note that a good SEO-friendly theme must continually adapt to changes made on different browsers.This is why you should always check that your theme is up to date. Note however that it is not always easy to find the updated date of a theme. Nevertheless, the 7 themes presented later in this article are very popular. They are therefore regularly updated and you take no risk in using them.
5 free SEO themes available on WordPress
A free theme is a good option if you have minimal requirements or are managing your WordPress site yourself and don't have extensive development knowledge. Note, however, that each of these themes offers a paid version to improve your rendering and fully customize your website.
1. Astra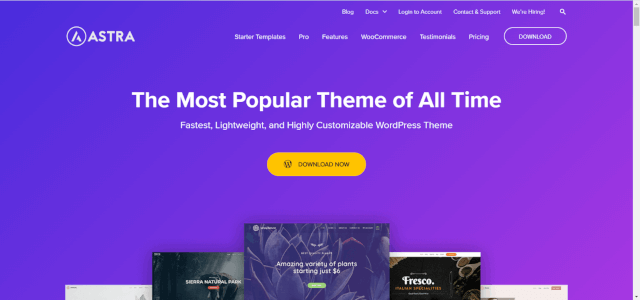 Astra is an extremely popular SEO-friendly theme on WordPress. Light, fast, and easy to use, it makes it easy to create professional sites. Whether you have a blog, a showcase site, or e-commerce, you will find your account there! More than 180 designs are available, which will undoubtedly allow you to find the one that best suits your desires.Its settings are perfectly adapted to the basic factors of natural referencing. You will particularly appreciate its options for adding shema.org tags and its compatibility with Google MAP. Another positive point, this theme is compatible with the majority of builder pages available on WordPress (Elementor, Gutenberg, Beaver Builder, and Brizy). The paid version will interest you, particularly its additional options related to WooCommerce. In addition, Astra Pro allows you to improve the visual rendering and display an interactive menu. Another element that could be useful to you, is you can modify the headers and the footers at your leisure.Pro version price: from $59 per year ($299 lifetime). 
2.GeneratePress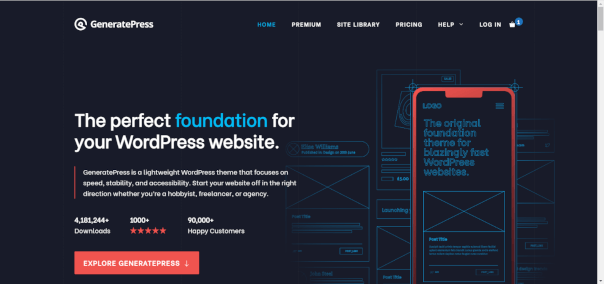 GeneratePress is an extremely powerful minimalist theme. Its simplicity and efficiency undoubtedly make it an intuitive and very powerful SEO-friendly theme. The fact that the tool is available in 20 languages ​​is certainly another reason that makes it so famous.However, the free version is very limited. If you want to make your website more attractive or want to optimize each category of your online store, you won't have any other option than to put your hand in the wallet! Anyway, if you don't want to pay for this theme, you can still do some tweaks to the layout, choose the colors and change the font.You understood it, for a professional rendering, you will have to choose the paid version. Indeed, if you want to exploit the best features, you will have to opt for  GeneratePress Premium. Thus, you can for example be more flexible for the optimization of your e-commerce or simply take advantage of their page builder.Premium version price: $59 per year ($249 lifetime)
3. Genesis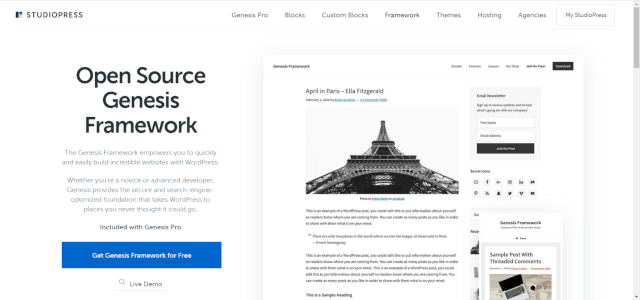 Genesis is another SEO-friendly WordPress theme that stands out thanks to its largely clean code. Therefore, if you choose this theme, the loading speed of your site is excellent. On the other hand, its simplicity is such that this theme is mainly suitable for a blog.Another element to consider before choosing this theme is that it is complex to use. That's why I would only recommend this choice to experienced users. If you already have good knowledge of WordPress and like to perfect the layout, you will enjoy this theme!Finally, if you want to take advantage of an improved page builder, you will have to choose the paid version  (very expensive!). Indeed,  Genesis Pro provides access to all the tools of this ultra-powerful framework. Thus, you can fully customize your site and adapt each page to your brand image. Price of the pro version: $360 excl. VAT per year!
4. Neve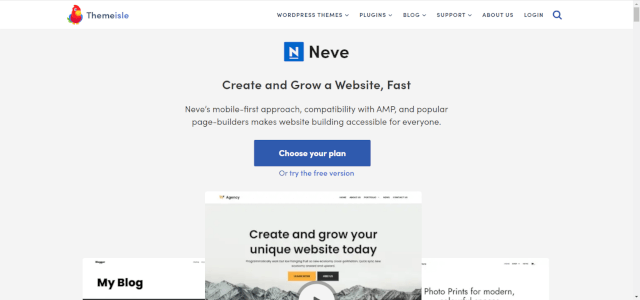 Neve is another SEO-friendly WordPress theme worth considering, especially if you want to take advantage of out-of-the-box content templates. This feature is particularly interesting for varying its content and demonstrating your expertise through case studies. Moreover, this theme is compatible with all major page builders (Elementor, Brizy, Beaver Builder, Visual Composer, SiteOrigin, and Divi Builder). Thus, you will not be destabilized if you already have your habits!If you have multiple websites or want to boost your blog, then you might consider purchasing Neve. If you are an e-merchant, also know that the paid version gives access to advanced features on WooCommerce. However, the basic options are already integrated into the free offer and are often sufficient for small online businesses.The price range of paid versions: is from 69 to 259 $ per year.
5. OceanWP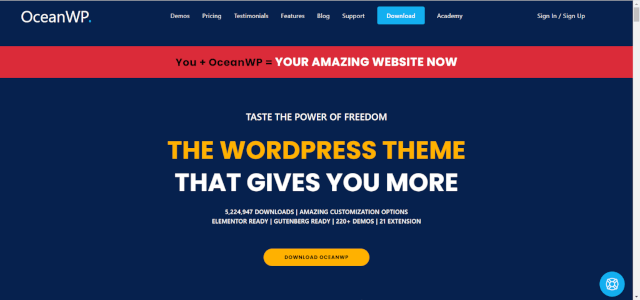 OceanWP has been downloaded over 4 million times! The reason? It is one of the most versatile WordPress SEO-friendly themes. Indeed, it is suitable for all types of websites. In addition, its handling is effortless, which makes it a good option for beginners.Its other great advantage is that this theme is preconfigured to translate your pages. So, if you want to create a multilingual site, I strongly advise you to try it. In addition, its integration is very simple on a WooCommerce store to improve the customer experience on your site.If you want to take advantage of additional extensions and online demos, you will have to turn to the paid version. With OceanWP Personal (first prize), you also have a royalty-free image bank and a list of icons that you can directly integrate into your pages. Price of the cheapest version: is $43 per year ($177 lifetime).
💰 2 paid SEO-friendly themes to download on WordPress
A free SEO-friendly theme is a good option to get started if you have a small budget. On the other hand, only paid themes offer features that allow you to achieve a fully personalized and professional rendering. In addition to the free choices provided above, here are the 2 best-paid options to get your SEO off the ground!
1. Divi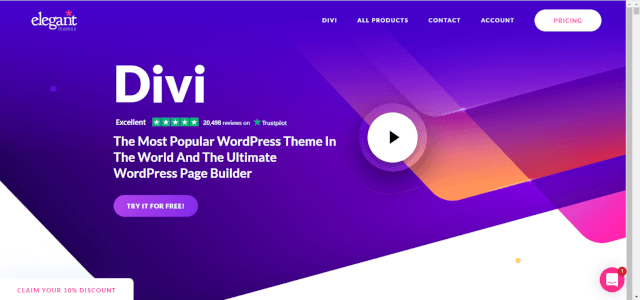 Long criticized for its slowness, the Divi theme is now fully adapted to the needs of Internet users and SEO. Indeed, the developers of Elegant Themes have worked hard to finally offer a fast and efficient product.Also, you certainly know that Divi is one of the best page builders available on WordPress. Thus, it is no surprise that this theme is ultra-powerful with its tool. However, its handling is complex for a beginner. Thus, I would only recommend this theme to an experienced WordPress user.Price: $89 per year ($249 lifetime).
2. JNews
With clean coding and particular precision on HTML tags (title and subtitles), this theme is fast and optimized for Google SEO.Other features, such as the automatic optimization of images or the customization of sidebars, make it a complete and pleasant tool to use. It's obvious, that everything has been designed to simplify the task of users, improve navigation for Internet users and promote SEO.Price: 59$ (1 license)
🎬 Closing
By choosing from these 7 SEO-friendly WordPress themes, you are sure to offer a pleasant site to your readers while pleasing search engine robots. The advantage of the free versions is that you can calmly take a test before deciding (or not) to switch to the paid version. However, Divi also offers a 30-day "satisfied or refunded" trial period. Thus, you take no risk in trying it (unless you forget to cancel your subscription!).And you? What WordPress theme are you using? Based on the evaluation criteria detailed at the beginning of this article, do you think it is perfectly suited to the needs of Internet users and Google's expectations? If so, and you can't find your favorite theme in this list, please let us know. After testing it to find out if it is perfectly SEO-friendly, we will be happy to add it to this post!